Profitable Newsletter Advertising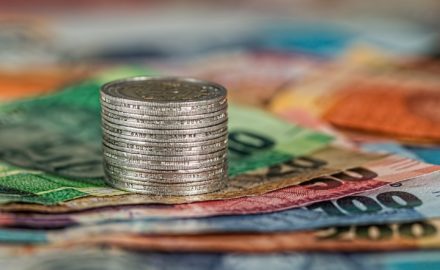 Profitable Newsletter Advertising
By Constantin Chersin
Your newsletter is not only a powerful list building tool it can also be used as a highly effective and profitable advertising tool. As you develop and build your list you will make a nice income when you advertise with your newsletter.
There are 3 ways to advertise with your newsletter.
Your own "in house" ads-your products/services
Third party ads-paid ads
Ad swaps
"In house ads" are ads you place for products/services you are selling. These can be your own or affiliate products/services. You will build good relationships with your subscribers, by your quality newsletter and prompt answers to questions. You will over time be selling your products and services. The trick is to always keep your offers highly targeted to your subscriber needs.
Third party ads: when you have about 1000 subscribers you can accept 3-rd party advertising. These are people who pay to advertise in your publication. Ads you can offer are:
Classified ads
Top/feature Sponsor Ads
Solo Ads
Classified Ads: small punchy little ads that are usually 5-6 lines (60 characters) in length. Usually placed towards the bottom of the newsletter.
Top/feature Sponsor Ads: these will be a little longer than classifieds, with more benefits. These will be placed before the feature or main article in a publication and will get more exposure.
Solo Ads: are sent out alone to the entire database of subscribers and will be usually 3 times as long as the Top Sponsor Ad.
Ad Swaps: are ads you will swap with other publications. This is a good way to build your list for subscribers or any free offer. Again wait until you have 1000+ subscribers before you do this. Take care that newsletters you swap with has an equal or greater number of subscribers.
Advertising to your list: Your newsletter subscriber base is critical to your business. Always remember even if your newsletter is a free publication to treat your readers like the VIP's they are. They have made a positive decision to join your newsletter and have put their trust in you as an editor to deliver a good quality publication. They are your potential customers and nobody is more important than them. Here are some points to keep your subscribers happy and not make them feel like dollar bills:
Create trust – credibility: It is critical to your business to maintain and build your credibility with your subscribers. You will do this by building relationships with them by publishing a quality publication and advertising responsibly. Do not put too many ads in your newsletter as this will annoy readers and give less response for your advertisers.
Do not over advertise: Nothing is more annoying to your subscribers than a daily barrage of ads in their mailboxes. This makes them feel like dollar bills and is not a respectful way of advertising. One or two solos a week are enough. You will get better response this way and cut down unsubscribes.
Do opinion Polls/surveys to find what subscribers like: always be in tune with your readers. Like any editor of a publication you should always give your readers a chance to voice their opinions. In this way you will know what your subscribers are interested in and advertise accordingly.
Target your advertising: Advertise according to your market (readers) needs. Advertise products and services that they can use and you will get better response and a more loyal readership.
Keep your advertisers happy: here are some tips to keep your advertisers happy and encourage them to return:
How to get return advertisers: Find ways to get your readers to open the email.
Contests;
Eye catching subject line;
personalize;
Email analyzer to go thru filters;
Do not use the word solo ad in the subject or as a heading;
Put your disclaimer at the bottom not the top.
These methods will ensure a better open rate and encourage a higher click through, better click through = happy advertisers. Great click through = return customers.
Try to target the Solos for your subscribers, put some suggested topics on your ad page, to encourage advertisers to send you ads that will target your subscribers. This will greatly increase click through, and return customers.
Specials: Everyone likes a bargain and your advertisers are no exception. Here are a few suggestions:
2 for one solo ads: Always a favorite. Another variation is "buy one solo and get the other at ½ price." For repeat advertisers you can give a loyalty bonus or discount%.
Discount packages: Groups of ads at a discount price or packs of ads at a special price are always popular with advertisers.
Advertising with your newsletter can bring you some additional income but do not expect a large amount. Advertise responsibly and understand your obligation to your readers. Always remember the value of your readers and the fact that they are your potential customers. Keep in mind the old cliché "look after your subscribers and they will look after you."
Author: Constantin Chersin
I was born in September 20, 1955 in Romania, and I am a Romanian citizen. Married, 2 beautiful daughters 18 and 20 years.
I graduated Faculty of Automatics in 1983 becoming a System Engineer, with a full degree. I worked in Ultra Sonic and High Frequency Power Supply Converter research institute in Bucharest, Romania until 1990.
After the fall of Ceausescu's regime, I have worked in sales since 1994. I now run my own company FOX I.E. in Romania. Starting in 1997 my company has dedicated its whole efforts to internet software activity.
In 2003 I founded my own US based corporation IT PRO VISION, Inc. Both companies have their own websites at
FOX SOFTWARE and IT PRO VISION, Inc.
More articles can be found at http://www.chersin.com
Article Source: http://EzineArticles.com/?expert=Constantin_Chersin
http://EzineArticles.com/?Profitable-Newsletter-Advertising&id=176215