Avoid being junk on MSN Hotmail (JMRPP)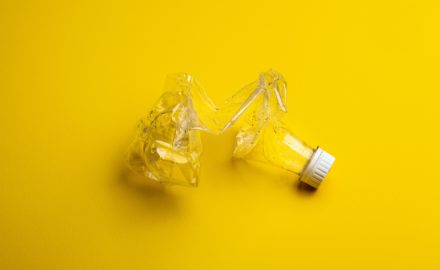 Introduction to JMRPP (Junk Mail Reporting Partner Program)
Creating a spam free mailing can be a very difficult tasks as no matter how many times you apply for white-listing, testing, there is never a guarantee a newsletter can reach inboxes for all domains such as Hotmail, Yahoo or Gmail etc. Luckily may ISPs are willing to work with senders to improve deliverability.
MSN/ Hotmail junk problem
On one occasion, I was having a major problem with one of our biggest domains 'Hotmail' and 'MSN' where during tests my mailings were arriving in inboxes but then during the real send, mailings were beginning going into junk. Despite maintaining a low file weight, spam free content and processing all unsubscribe requests, I was very baffled. I decided to contact Hotmail and where they kindly gave me guidance on how I can improve mailing delivery. Not all mailings act upon the content of newsletters; there are other factors such as activity on your mailings. If a certain quantity of users is clicking the dreaded 'report to junk' button then the rest of the mailings will arrive in junk mail folders regardless of any other issues.
Solution for a cleaner list
Despite all my newsletters having clear instructions on how to be removed and a clear unsubscribe link and the top of my newsletters; I wanted to lower the percentage of users who click my mailings as junk. I was introduced to a program called 'Junk Mail Reporting Partner Program' on MSN/Hotmail (JMRPP). This was the first time I had heard of this type of scheme and I was a bit surprised how difficult it is to find information about such a valuable program. JMRPP allows senders to receive a list of MSN and Hotmail users who have clicked you as junk. From this list you are required to unsubscribe them from mailings. At first, I had lost a small chunk of my senders but I started to notice my mailings arriving in inboxes and the number of people clicking my mailings as junk drop to just 1 or 2. I recommend this program to all senders with the following benefits:
Increased open rates as more readers receive your newsletter
Increased clicks rates as more readers receive your newsletter
Improved delivery rates to inboxes
More respectful image – It defiantly looks better for a user to see your newsletter in their inboxes first time round rather then fishing your mailing from the junk folder or even worse completely ignoring it
More cost effective as you only email users who can potentially be real loyal customers
It definitely is not worth your money and time to email users who don't want your mailings
Signing up to MSN and Hotmail program is very simple and quick however I was surprised it was a bit difficult to gain information about such a useful process. To apply simply email [email protected].
© 2006 Jaspaul Aggarwal, is a consultant, web developer and e-marketing co-ordinator. For more articles on email-marketing, improving newsletter deliverability and a online spam analysis check, visit https://spamanalyse.com.